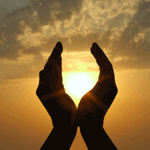 topx file.
Started by
surman10
,
Apr 24 2019 11:05 AM
Posted 24 April 2019 - 11:05 AM
How do I open a topx file.
---
Posted 24 April 2019 - 11:19 AM
A topx file must be placed in the e-Sword directory as the other modules.
click on the "Reference Library" (books icon) right of the mountain with sun icon: made of for topx/topi and refx/refi modules.
The e-Sword modules are SQL based: so to "open" it outsides e-Sword do you need a SQL editor like "DB browser for SQLite".
Restored Holy Bible 12 and the Restored Textus Receptus
---
---
0 user(s) are reading this topic
0 members, 0 guests, 0 anonymous users
Tweets by @biblesupport
Similar Topics
Started by Guest_rickotaillefer_* , 29 Jul 2021
Started by Guest_jsmeadows_* , 02 Jul 2021
Started by Guest_miladcyrus_* , 04 Feb 2012
Started by Guest_satch73467@yahoo.com_* , 18 May 2021
Started by Guest_no debt men_* , 04 May 2021
Frequently Asked Questions