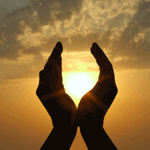 Posted 19 October 2012 - 12:27 PM
Is anyone else having problems with BLB such as not being able to view any books?

---
Posted 20 October 2012 - 03:05 PM
Huckleberry....
You seem not to be the only person with that issue.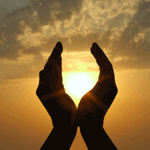 cunninghamglenn
Aug 11 2012 03:08 PM
Tab installed but no text.. Might have been interesting...
I retrieved this from the module page. I don't personally have a copy of it so I can't tell you anymore
about it than this individual stated. At least you know it's probably isn't just you !
Dartmaster644
---
---
Also tagged with one or more of these keywords: New Testament
e-Sword Users Forum and Support

→

e-Sword Modules / Resources

→


Started by

APsit190

,

20 Mar 2020

Whole Bible

,

Old Testament

and 1 more...

e-Sword Users Forum and Support

→

e-Sword Modules / Resources

→


Started by

antilutron

,

28 Sep 2019

New Testament

e-Sword Users Forum and Support

→

e-Sword Modules / Resources

→


Started by

renatus101@gmail.com

,

19 Sep 2017

Whole Bible

,

Old Testament

and 1 more...

e-Sword Users Forum and Support

→

e-Sword Modules / Resources

→


Started by

Eliran Wong

,

22 Feb 2017

New Testament

e-Sword Users Forum and Support

→

e-Sword Modules / Resources

→


Started by

John Neal

,

17 Jul 2013

New Testament
0 user(s) are reading this topic
0 members, 0 guests, 0 anonymous users
Tweets by @biblesupport
Similar Topics
Started by Guest_nicolefaithbaga_* , 02 Oct 2019
Started by Guest_barry p watson_* , 17 Oct 2014
Started by Guest_Vlad1_* , 16 Apr 2020
Started by Guest_chipbeaulieu_* , 28 Apr 2020
Started by Guest_acjthai_* , 25 Apr 2013
Frequently Asked Questions