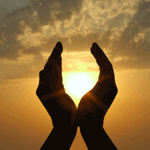 eSword freezing computer.
Posted 11 July 2017 - 06:33 PM
See attached.
Have a great day.
---
Posted 12 July 2017 - 04:24 AM
Use Ccleaner to remove memory dumps and old prefech data.
https://www.piriform...ccleaner/builds
If this not helps:
If you double click on a PDF file: what program opens it?
What is the name of your OS (Windows version,...)?
Restored Holy Bible 10 and the Restored Textus Receptus
---
---
0 user(s) are reading this topic
0 members, 0 guests, 0 anonymous users
Tweets by @biblesupport
Similar Topics
Started by Guest_Thomas Simmons_* , 12 Apr 2020
Started by Guest_l.jc21_* , 21 Feb 2016
Started by Guest_Lonnie_* , 29 Jan 2020
Started by Guest_StandingFirm_* , 18 Aug 2017
Started by Guest_Dakota85_* , 26 Jun 2019
Frequently Asked Questions