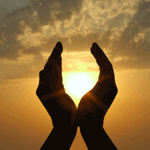 NASB for Mac version?
Started by
bobfox47
,
Aug 20 2015 02:02 PM
Posted 20 August 2015 - 02:02 PM
do you have one of will you soon?
---
Posted 20 August 2015 - 04:34 PM
The NASB is a premium module and will have to be made and distributed by the author of e-Sword. I don't know if it's available for MAC yet. There will be a fee for it when it does become available because royalty fees still have to be paid for it. There are no premium (pay) modules on BibleSupport.
Philippians 4:6-7 (KJV)
6 Be careful for nothing; but in every thing by prayer and supplication with thanksgiving let your requests be made known unto God. 7 And the peace of God, which passeth all understanding, shall keep your hearts and minds through Christ Jesus.
---
---
0 user(s) are reading this topic
0 members, 0 guests, 0 anonymous users
Tweets by @biblesupport
Similar Topics
Started by Guest_thiagotinoco_* , 18 Jan 2020
Started by Guest_WesleyanPreacher_* , 12 Jan 2020
Started by Guest_rfdillon1_* , 09 Jan 2020
Started by Guest_jmloy_* , 18 Oct 2019
Started by Guest_nicolefaithbaga_* , 02 Oct 2019
Frequently Asked Questions