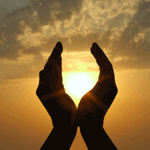 NEED HELP WITH THE AMPLIFIED BIBLE VERSIONS
Posted 25 June 2019 - 12:00 AM
Please where can I get the amplified bibles?
---
Posted 25 June 2019 - 01:46 AM
You won't get them here. They have to be purchased.
In the e-Sword program main menu there is an item called "Download". Select Download -> Bibles. Now you are in the Module Downloader. Scroll down to the English -> Premium, and you should see the two Amplified Bibles on offer. Click on the title, and you will be directed how to purchase them.
---
---
0 user(s) are reading this topic
0 members, 0 guests, 0 anonymous users
Tweets by @biblesupport
Similar Topics
Started by Guest_Tj Higgins_* , 25 Sep 2020
Started by Guest_halroy_* , 19 Sep 2020
Started by Guest_yashab_* , 15 Sep 2020
Started by Guest_ITC_* , 13 Sep 2020
Started by Guest_nicolefaithbaga_* , 02 Oct 2019
Frequently Asked Questions