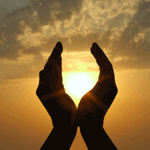 How to Filter Modules for Mac?
Posted 31 January 2019 - 09:21 PM
Is there a way to filter the modules in order to search for ones that will work on a Mac?
---
Posted 01 February 2019 - 02:20 AM
Just a generic search, in hope that module maker put the info there.
So, do an advanced search. At the top right of the website is the search. To the right of that click the gray gear icon.
Now you are in advanced search.
In find words put, refi lexi dcti bbli mac macs ipad iphone
In Search in section select, e-Sword Downloads
In Match, set, all words | Search title and content
click Search Now
---
---
0 user(s) are reading this topic
0 members, 0 guests, 0 anonymous users
Tweets by @biblesupport
Similar Topics
Started by Guest_carlpaul153_* , 05 Jul 2020
Started by Guest_santhoshpw_* , 29 Jan 2015
Started by Guest_MikeRebich_* , 07 Nov 2012
Started by Guest_Ron Bingham_* , 28 Apr 2020
Started by Guest_Eric Richardson_* , 07 Mar 2019
Frequently Asked Questions