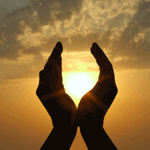 TWOT & TDNT download
Started by
thysg12
,
Nov 12 2018 10:35 PM
Posted 12 November 2018 - 10:35 PM
Hi
Could anyone advise where TWOT & TDNT downloads can be found
Thanking you in anticipation
Thys
---
Posted 13 December 2018 - 02:34 PM
They can't be downloaded for free anywhere that I've found, if that's what you're asking. I purchased the hard-bound version of the TWOT and am very grateful to have it for my Bible study. I haven't been able to purchase the 10-volume set of the TDNT as yet due to budget constraints. I found a site that sells an electronic version of the TDNT for $199, which is almost $50 more than the average price of the hard-bound TDNT.
With respect to availability for purchase in some of the Bible apps, the TWOT is available for Olive Tree, Logos, and WORDsearch, to name a few. I primarily use e-Sword and Bible Analyzer as my Bible apps, but downloaded WORDsearch as well expressly because the TWOT was available for purchase and use in it. I haven't seen it as being available for e-Sword or Bible Analyzer.
Hope this helps a little :-)
---
Posted 16 December 2018 - 01:16 PM
Both come as part of "The Online Bible" which costs only about £30 complete program, and is a useful companion to e-sword.
Holliday.dj
---
---
0 user(s) are reading this topic
0 members, 0 guests, 0 anonymous users
Tweets by @biblesupport
Similar Topics
Started by Guest_pokeba_* , 22 Jan 2018
Started by Guest_scatters_* , 15 Jun 2017
Started by Guest_APsit190_* , 13 Dec 2018
Started by Guest_EarlMelton_* , 29 Aug 2016
Started by Guest_BFrizzell_* , 11 Dec 2018
Frequently Asked Questions