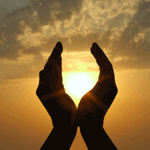 Posted 30 August 2017 - 09:30 PM
I use Windows 10 OS. I cannot open my books. Not sure why. Any suggestions. Thanks
---
Posted 31 August 2017 - 04:33 AM
Click on Options and Resource and "select all"
Can you see the books?
If yes, click on on OK the Reference library icon near the "mountain with sun" icon.

If you can't see the book: are they Refx or Topx files?
If it is a exe file then need you double click to install it.
If it is a zip file the need you double click to open and move the file(s) in the e-Sword folder.
The default is
C:\Program Files (x86)\e-Sword
OR
C:\Program Files\e-Sword
See by Options and Resource

If it is a Refi or Topi file then need you e-Sword 11 to see it.
e-Sword 10 or sooner supports only Refx or Topx files for books.
Restored Holy Bible(9.0) and the Restored Textus Receptus
---
Posted 01 September 2017 - 08:25 PM
First of all thanks for responding. I have my books downloadsed When I go to open a module installer box pops up. Anyway whatever I do I always get the modulle wizard. Box- Wizard in a loop. I have CMTX files.
Edited by Ron Bateman, 02 September 2017 - 10:01 PM.
---
---
0 user(s) are reading this topic
0 members, 0 guests, 0 anonymous users
Tweets by @biblesupport
Similar Topics
Started by Guest_turnsouth_* , 13 Dec 2018
Started by Guest_dlampel_* , 12 Dec 2018
Started by Guest_lewiej_* , 10 Dec 2018
Started by Guest_adambfree_* , 09 Dec 2018
Started by Guest_jonquesenberry_* , 07 Dec 2018
Frequently Asked Questions