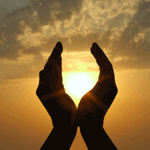 For the Umpteenth time......
Started by
jmloy
,
Jul 14 2017 06:33 AM
Posted 14 July 2017 - 06:33 AM

POPULAR
.
Edited by jmloy, 14 September 2017 - 08:20 AM.
---
Posted 14 July 2017 - 03:41 PM



I have had to reinstall E-sword to various reasons....I'm talking like 7 or 8 times....I have to then find all my purchased modules, Bible-support modules and then spend forever reinstalling them. I guess wisdom says "store these files elsewhere" as well. Ugghhh
Yep. It's called Backup. The simplest backup method one can do is a straight forward copy to a removable drive such as a pen (flash) drive, or a portable hard disk or Solid State drive. Doing that, there is no need to compress them or create installers for them. And whenever you have to reinstall e-Sword or replace a missing or corrupted file, all you have to do is from your backup (copies), just copy the file(s) back into your e-Sword folder. At most a 5 minute job, and at least about a 1 minute job.
Blessings,

---
---
---
Reply to this topic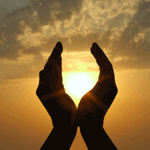 0 user(s) are reading this topic
0 members, 0 guests, 0 anonymous users
Tweets by @biblesupport
Similar Topics
Started by Guest_bjoleniacz_* , 22 Sep 2017
Started by Guest_Roy_* , 30 Aug 2017
Started by Guest_Toma_* , 02 May 2017
Started by Guest_clint45_* , 18 Sep 2016
Started by Guest_pfpeller_* , 23 Jul 2013
Frequently Asked Questions