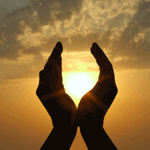 Croatian Bibles
Started by
Climber
,
Sep 14 2019 04:54 PM
Posted 14 September 2019 - 04:54 PM
How can i download a Croatian module to my esword?
KS(Krščanska Sadašnjost, Šarić and so on
---
Posted 15 September 2019 - 02:44 AM
http://www.biblesupp...anbblmybiblegz/
The gz is a compression: so you need first to unpack it with a file archiver
Then you need the wire that is used to load you phone on electricity. (remove the electric plug) and use the end as USB for the PC and connect the other end to the phone.
Then shall the PC find a new drive for the phone. Browse then to MySword and copy the croatian.bbl.mybible file
Restored Holy Bible 10 and the Restored Textus Receptus
---
---
0 user(s) are reading this topic
0 members, 0 guests, 0 anonymous users
Tweets by @biblesupport
Similar Topics
Started by Guest_DKHagans_* , 01 Jul 2020
Started by Guest_ihsiu1_* , 29 Jun 2020
Started by Guest_AndreB1404_* , 18 Jun 2020
Started by Guest_patchworkid_* , 13 Aug 2011
Started by Guest_MyEswordName76!_* , 17 Nov 2019
Frequently Asked Questions