e-Sword 9+ Module Download:
Download Spurgeon, C. H. - Notable Quotes, Vol. 1-5





2 Votes
Sermons/Outlines
Baptist

4
Author:
Spurgeon, Charles
e-Sword Version:
9.x - 10.x
Suggest New Tag::
Spurgeon, Charles - Notable Quotes, Vol. 1-5 sermons reformed baptist e-sword 9.x, 10x wlue
C. H. Spurgeon

- Baptist preacher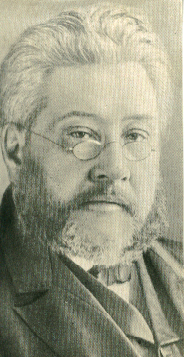 Source: Wikipedia
The descendant of several generations of Independent ministers, he was born at Kelvedon, Essex, and became a Baptist in 1850. In the same year he preached his first sermon, and in 1852 he was appointed paster of the Baptist congregation at Waterbeach. In 1854 he went to Southwark, where his sermons drew such crowds that a new church, the Metropolitan Tabernacle in Newington Causeway, had to be built for him. Apart from his preaching activites he founded a pastors' college, an orphanage, and a colportage association for the propagation of uplifting literature. Spurgeon was a strong Calvinist. He had a controversy in 1864 with the Evangelical party of the Church of England for remaining in a Church that taught Baptismal Regeneration, and also estranged considerable sections of his own community by rigid opposition to the more liberal methods of Biblical exegesis. These differences led to a rupture with the Baptist Union in 1887. He owed his fame as a preacher to his great oratorical gifts, humour, and shrewd common sense, which showed itself especially in his treatment of contemporary problems. Among his works are
The Saint and his Saviour
(1857),
Commenting and Commentaries
(1876) and numerous volumes of sermons (translated into many languages).
—
The Oxford Dictionary of the Christian Church
Spurgeon wrote numerus books and preached numerous sermons and preached some 3500+ sermons. Emmett O'Donnell spent many hours compiling notable quotes from Spurgeon;s sermons. May these quotes, through the Holy Spirit quicken and convict you to follow Him as Lord and Savior.
Excerpts:
"We are all born
great
the first time—it is only when we are born the second time, born from above—that we come to be little. When we were born the first time, we were so great that we were really nothing—but when we are born a second time, we are so little that we are everything in Christ!"—1897, Sermon #2514
"Remember what David said, long ago—"Cast your burden upon the Lord and He shall sustain you: He shall never suffer the righteous to be moved." But if you cast your burden upon the Lord, do not go looking after it when I have pronounced the benediction—leave it altogether! The fault with many of us is that when we have cast our burden upon the Lord, we beg Him to let us have it back! And if He grants our foolish request, it comes back twice as heavy as it was before. Oh, that we were wise enough to leave our troubles with our Father who is in Heaven as little children leave things with their father! Then we shall find that He comforts us in all our tribulation."—1899, Sermon #2640
Other files you may be interested in ..
19 user(s) are online (in the past 30 minutes)
0 members, 18 guests, 0 anonymous users
Bing (1)
Spurgeon, C. H. - Notable Quotes, Vol. 1-5