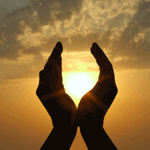 Letters not showing on TS2009
Posted 16 April 2019 - 01:26 AM
I downloaded the bible directly from E-Sword, the TS2009, but it's not showing some letters? What could be the error?
---
Posted 16 April 2019 - 05:07 AM
TS2009 has names with accented letters.
Use another font with a bigger Unicode range.
Click on options and Fonts and choice another font.
I use Tahoma as Default Font and "Times New Roman" for the Hebrew font.
Edited by Katoog, 16 April 2019 - 05:11 AM.
Restored Holy Bible 10 and the Restored Textus Receptus
---
Posted 16 April 2019 - 02:42 PM
I tried the Times New Roman font but found that it was quite small as compared to the rest of the text in my bible. I now use EZRA SIL SR font and it works very well the Hebrew and English text are the same size.
I'm willing to compromise about many things, but not the Word of God
"DISCERNMENT is not simply telling the difference between what is Right and Wrong;
rather, it is the difference between Right and almost right."
---
---
---
Reply to this topic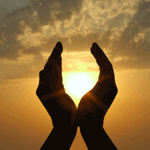 0 user(s) are reading this topic
0 members, 0 guests, 0 anonymous users
Tweets by @biblesupport
Similar Topics
Started by Guest_Shawn Creamer_* , 09 Dec 2019
Started by Guest_bowman_* , 17 Oct 2019
Started by Guest_toniraem_* , 14 Aug 2019
Started by Guest_jgm_* , 10 Jul 2019
Started by Guest_issa129_* , 12 Jul 2019
Frequently Asked Questions