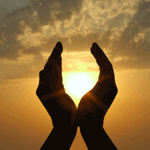 modules
Started by
Stunt
,
Jun 14 2018 01:05 AM
Posted 14 June 2018 - 01:05 AM
I have a probem installing 'bok' and 'map files' into esword
thank you: your hep is much appreciated.
---
Posted 14 June 2018 - 04:30 AM
It is mapx files and they are only compatible in e-Sword 9,10 and 11 for PC.
Put the mapx file in the e-Sword folder
C:\Program Files (x86)\e-Sword
or
C:\Program Files)\e-Sword
The maps are in the mountain with the sun icon between the E icon and the books icon.
Or click on Tools and Graphics viewer
I can't help you with the bok files because I have no info about it.
Were did you find the bok file or what is the file name?
Restored Holy Bible(9.0) and the Restored Textus Receptus
---
Posted 14 June 2018 - 04:40 AM
xxx.bok.mybible, is a MySword book file.
---
---
0 user(s) are reading this topic
0 members, 0 guests, 0 anonymous users
Tweets by @biblesupport
Similar Topics
Started by Guest_marbryan_* , 20 Feb 2014
Started by Guest_BillHiflow_* , 27 Jun 2019
Started by Guest_santhoshpw_* , 29 Jan 2015
Started by Guest_Josh Bond_* , 14 Nov 2011
Started by Guest_Eric Richardson_* , 07 Mar 2019
Frequently Asked Questions