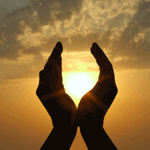 I have been a Member for awhile
Started by
RevPapa
,
Dec 14 2017 11:32 PM
Posted 14 December 2017 - 11:32 PM
Just wanted to say Good evening And God Bless Everyone.
---
Posted 15 December 2017 - 08:29 AM
Hey RevPapa,
You have a good day too! Hope you like the Zerr Bible Commentary. One of the elders at my church was a personal friend of E.M. Zerr. Hope you'll excuse any typos in the Commentary. When a file in the TooTip program gets that large, it is hard to go back and find all the mistakes. Anyway, hope you'll get some good use out of that one. Will finish the Minor Prophets before long to make it complete Verse-by-Verse Commentary on 39 Books of the Bible. Might be a while before I get to Genesis. May the Lord be good to you and yours....
http://djmarko53.wix...com/churchbooks
---
---
0 user(s) are reading this topic
0 members, 0 guests, 0 anonymous users
Tweets by @biblesupport
Similar Topics
Started by Guest_veeong_* , 17 Mar 2019
Started by Guest_SaintlyMic_* , 19 Sep 2018
Started by Guest_Loved_* , 18 Feb 2016
Started by Guest_peethagoras_* , 07 Nov 2016
Started by Guest_Josh Bond_* , 12 Sep 2011
Frequently Asked Questions