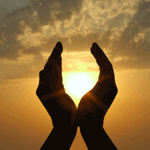 e sword modules on Mac.
Started by
LarryDee
,
Sep 16 2017 04:31 PM
Posted 16 September 2017 - 04:31 PM
How do I use e sword modules on e sword on Mac running Sierra..
Thank you.

---
Posted 16 September 2017 - 08:36 PM
Hi Larry,
Pretty much the same way that you do on a Windows machine. It really shouldn't be all that different.
Download and install the resources in wherever the e-Sword default folder/directory is located on your machine.
Run e-Sword as normal and your resource should appear. Depending on what the resource is:


Bibles, Commentaries, Dictionaries - Will appear in their respective windows in their tabs
Topic, Study, and Journal notes, appear in a dropdown combobox.
Maps and devotionals, these will appear in their respective dialog windows.

To use any particular resource, simply click on the tab of that resource, and then from there you can read, take notes on them.
Trust this will help you.
Blessings,

Edited by APsit190, 16 September 2017 - 08:37 PM.
---
---
0 user(s) are reading this topic
0 members, 0 guests, 0 anonymous users
Tweets by @biblesupport
Similar Topics
Started by Guest_conde_* , 17 Jan 2020
Started by Guest_BH._* , 02 Jan 2012
Started by Guest_rambo222_* , 05 Jan 2020
Started by Guest_Josh Bond_* , 22 Oct 2011
Started by Guest_Hebrew1_* , 26 Dec 2019
Frequently Asked Questions