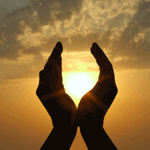 Posted 09 September 2017 - 05:08 AM
Hi my name is
Philip
I am new here nice to meet you all
Do your best to reach your goals )))
---
Posted 09 September 2017 - 01:38 PM
Hi my name is

Philip

I am new here nice to meet you all
Hello,
Welcome to BibleSupport. I hope that you enjoy it as much as I do.
Philippians 4:6-7 (KJV)
6 Be careful for nothing; but in every thing by prayer and supplication with thanksgiving let your requests be made known unto God. 7 And the peace of God, which passeth all understanding, shall keep your hearts and minds through Christ Jesus.
---
Posted 09 September 2017 - 03:37 PM
rollinsonphilip.....
​Thanks so much for introducing yourself.....My name is Rick....Also known as Dartmaster644. Welcome to BibleSupport and e-Sword Bible Program. You're among folks who will care about you....And help you learn the ropes to get the most out of your e-Sword Bible Study Program. God bless you my friend !
Dartmaster644
​
---
---
0 user(s) are reading this topic
0 members, 0 guests, 0 anonymous users
Tweets by @biblesupport
Similar Topics
Started by Guest_xxxpuzzlerxxx_* , 20 Nov 2015
Started by Guest_logosword_* , 28 Nov 2012
Started by Guest_jason777xxx_* , 29 Oct 2012
Started by Guest_Caveman_* , 27 Jul 2012
Started by Guest_Carl Cerecke_* , 26 Aug 2012
Frequently Asked Questions