What's Still Broken As Of e-Sword 11.06?
Started by
journey
,
Aug 06 2016 01:38 AM
111 replies to this topic
Posted 16 November 2017 - 12:38 AM
It might help to name the modules that no longer work.
Philippians 4:6-7 (KJV)
6 Be careful for nothing; but in every thing by prayer and supplication with thanksgiving let your requests be made known unto God. 7 And the peace of God, which passeth all understanding, shall keep your hearts and minds through Christ Jesus.
---
Posted 16 November 2017 - 05:47 AM
Found the problem...the files that I had were corrupt.
---
---
---
Reply to this topic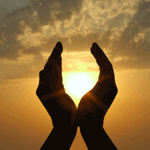 0 user(s) are reading this topic
0 members, 0 guests, 0 anonymous users
Tweets by @biblesupport
Similar Topics
Started by Guest_jimatto_* , 09 May 2014
Started by Guest_APsit190_* , 16 Feb 2012
Started by Guest_Josh Bond_* , 22 Aug 2011
Frequently Asked Questions