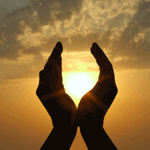 Uninstall Bibles
Started by
PE Bryan
,
May 13 2015 05:43 AM
Posted 27 July 2020 - 01:43 AM
---
Posted 27 July 2020 - 04:59 PM
ok, I'm not real cluey, so I might be missing something here. I know how to do what you have recommended on my PC - and that is very handy, but on my iPhone, I'm not having the same success. I've tried the first two file managers recommended here (https://beebom.com/b...anagers-iphone/) which was the first site listed when I googled for that. In neither one have I been able to find any program files such as this one for e-Sword. Any further recommendations?


I know now to try out a new resource on my PC first before downloading it to my iPhone. It would be nice if there were a way that those could be removed from within the e-Sword program.
A File Manager, File Explorer, or whatever one wants to call it (Recommended name for it could be, "File Exploder"), is independent from any program, including e-Sword. So when it comes to deleting, copying, cutting, pasting files you don't need e-Sword to carry out that task. The file managing program (app) will do it. So, when you start up e-Sword in your iOS device after deleting the file, you will not see it - it will be gone.
Click here for information of how you can manage your files in you iOS device. It's official documentation.
Trust that you will find this helpful.
Blessings,

BIG REQUEST
If you have an iPad, and have a Screen Recording app (a program which records a video of what you do on your device), could you record a tutorial type video of how to use a file manager app.
Thank you for any assistance you have give.
Edited by APsit190, 27 July 2020 - 05:23 PM.
---
---
---
Reply to this topic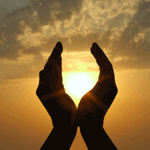 0 user(s) are reading this topic
0 members, 0 guests, 0 anonymous users
Tweets by @biblesupport
Similar Topics
Started by Guest_VCO_* , 23 Sep 2020
Started by Guest_Ghoti Ichthus_* , 24 Sep 2020
Started by Guest_DKHagans_* , 01 Jul 2020
Started by Guest_ihsiu1_* , 29 Jun 2020
Started by Guest_AndreB1404_* , 18 Jun 2020
Frequently Asked Questions