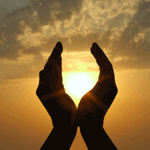 Posted 29 November 2014 - 01:00 PM

POPULAR
I can not open my downloaded files. How do I do it?
---
Posted 29 November 2014 - 02:33 PM
do you have eSword installed
did you download an EXE, Zip, or one of eswords file typed BBLX CMTX DCTX TOPX and so on
EXE will automatically install into the proper folder when opened
the others need to be placed in the proper folder to allow esword to read them
the module installer will do that for you
get it here
http://www.biblesupp...ler-05-updated/
May God change our hearts to what the truth is
2Ti_2:15 Study to shew thyself approved unto God, a workman that needeth not to be ashamed, rightly dividing the word of truth.
Rom_9:16 So then it is not of him that willeth, nor of him that runneth, but of God that sheweth mercy.
2Ti 2:24-25 And the servant of the Lord must not strive; but be gentle unto all men, apt to teach, patient, In meekness instructing those that oppose themselves; if God peradventure will give them repentance to the acknowledging of the truth;
---
---
0 user(s) are reading this topic
0 members, 0 guests, 0 anonymous users
Tweets by @biblesupport
Similar Topics
Started by Guest_chipbeaulieu_* , 30 May 2020
Started by Guest_Jdelarosa88_* , 17 Apr 2020
Started by Guest_4Christ_* , 13 Apr 2020
Started by Guest_APsit190_* , 26 Aug 2019
Started by Guest_jr123_* , 24 Mar 2020
Frequently Asked Questions