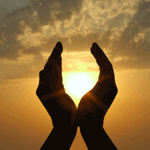 E Sword online live site?
Started by
katt5365
,
Mar 02 2014 12:59 PM
Posted 02 March 2014 - 12:59 PM
There used to be an e-sword live site. Anyone know what happened to it?
Rev 1:17 And when I saw him, I fell at his feet as dead. And he laid his right hand upon me, saying unto me,
Fear not; I am the first and the last:
Rev 1:18
I am he that liveth, and was dead; and, behold, I am alive for evermore, Amen; and have the keys of hell and of death.
Jer 15:16
Thy words were found, and I did eat them; and thy word was unto me the joy and rejoicing of mine heart: for I am called by thy name, O LORD God of hosts.
BH Clendennen Preaching the Gospel 24/7
My Personal Website:

It's About HIM

:
---
Posted 03 March 2014 - 04:46 AM
It used to be on live.e-sword.net - but now that just takes you to the e-sword homepage. I guess that Rick must have removed it - possibly its usage did not justify the cost of maintaining the site.
---
---
---
Reply to this topic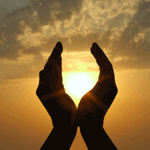 0 user(s) are reading this topic
0 members, 0 guests, 0 anonymous users
Tweets by @biblesupport
Similar Topics
Started by Guest_DKHagans_* , 05 Jul 2020
Started by Guest_DKHagans_* , 01 Jul 2020
Started by Guest_gtealw_* , 30 Jun 2020
Started by Guest_santhoshpw_* , 29 Jan 2015
Started by Guest_lidsavr_* , 22 Mar 2020
Frequently Asked Questions