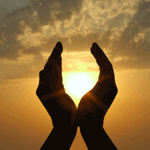 Is a Chichewa (Malawi) Bible available for an Android Device?
Started by
pj1999pj
,
May 28 2013 05:56 PM
Posted 02 July 2015 - 01:45 PM
We are looking for the chichewa module in mysword. Please help

---
Posted 22 February 2019 - 02:15 PM
hi Matt,

Does he want the module in e-Sword or MySword?

thanks
Hi Patchworkid,
I guess a MySword module will be more helpful.
I'm a missionary in Malawi. Most people here cannot afford a computer nor even network. But an Android phone is somehow at least manageable. MySword is more preferrable to YouVersion in this case. BTW, there are a lot of misspellings in YouVersion Chichewa bibles due to the voluntary-base work.
---
Posted 18 July 2019 - 12:04 PM
can you help me also please? I´m interested in the Bible in Chichewa. Thanks in advance.
---
---
0 user(s) are reading this topic
0 members, 0 guests, 0 anonymous users
Tweets by @biblesupport
Similar Topics
Started by Guest_Andrew61_* , 20 Oct 2021
Started by Guest_HONEST HEARTED TRUTH SEEK_* , 15 Oct 2021
Started by Guest_Katoog_* , 02 Oct 2021
Started by Guest_Tim Mitchell_* , 27 Dec 2015
Started by Guest_Randus_* , 09 Aug 2021
Frequently Asked Questions