Esword update
Started by
MJ_
,
Oct 14 2012 08:05 PM
Posted 17 October 2012 - 07:03 PM
---
Posted 18 October 2012 - 10:50 AM
Was just commenting on the constant resizing of computing devices. Make them tiny, make them a little bigger add keyboards.. a cycle we seemt o go through. big to little back to bigger. Of course more and more powerful and advanceds.. Great variety I guess. Great to have this kind of technology. It's one saving grace is it's abiltiy to help with bible study and the promoting of God's work..
---
Posted 29 October 2012 - 09:20 PM
Hi Josh,
A real problem with the way that MS is going with Windows 8 will be Closed Distribution (http://www.gamasutra...feature/179420/) All applications for it will only be able to go through MS App Store, and can only be put there on approval. Microsoft also reserves the right to remove any app for little or no reason if they want to, and so from my perspective as a Software developer, this will be a huge kick in the guts for many programmers, Software Designers, Developers, and Engineers. If that is the case, then also this could affect e-Sword big time, and as such I am really concerned about it.

Blessings,

I'm not noticing that I have to use the MS App store for anything unless I want what's there. I can load my own programs (including e-Sword) and Win8 incorporates them as Win7 did (although there are a few issues with e-Sword that I posted several months ago using a pre-release version on my Windows tablet). Thus an e-Sword update for Win8 would not need the app store's approval or permission to be Win8 compatable/compliant.
---
---
---
Reply to this topic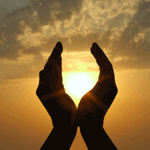 0 user(s) are reading this topic
0 members, 0 guests, 0 anonymous users
Tweets by @biblesupport
Similar Topics
Started by Guest_Stone10842_* , 19 Mar 2020
Started by Guest_jodaarba_* , 11 Nov 2019
Started by Guest_broncjack_* , 03 Sep 2019
Started by Guest_kaz_* , 31 Dec 2018
Started by Guest_Jogirl_* , 12 Oct 2018
Frequently Asked Questions