134 replies to this topic
Posted 14 February 2013 - 03:38 PM
MySword has the Android version covered. We host MySword modules here and their website is: www.mysword.info
---
Posted 03 November 2015 - 01:51 PM
I paid for and downloaded the NASB at: http://tinyurl.com/p4ecerp It said it was for Windows and iPad in big Red letters. I wanted it for my iPad. It gave me access to only an .exe file which only works with Windows. I have tried to contact by email but have not received an answer. I have the unlock key but no way to install it on my iPad with e-sword hd. Anyone have any ideas how I can do this?
Blessings ..
Michael
---
Posted 03 November 2015 - 02:27 PM
http://www.e-sword.net/ipad/faq.htm
Frequently Asked Questions
All you need to install your e-Sword HD module at no additional cost is to enter your Email address and "Product Key" you received when you purchased the module for use with e-Sword. If you do not have that information, just tap on the "Recover Product Key" button on the popover that prompts for this information.
So it appears that you tap on the icon at the bottom that says "Resources", select the NASB from the list and you will be prompted to enter your "Product Key" and you should be able to download it.
---
Posted 03 November 2015 - 04:52 PM
Look here:

iPadBibles.jpg 78.14K 22 downloads
---
Posted 29 April 2016 - 02:07 PM
Just found this forum and see that my problem is not one that can really be solved at this time. I believe that I sent an email to Josh Bond. You may disregard the email and trash my pending forum question. Do you see a user login in the future, where downloaded modules from my PC would then be transferable to my iPad?
---
---
---
Reply to this topic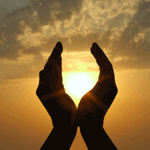 0 user(s) are reading this topic
0 members, 0 guests, 0 anonymous users
Tweets by @biblesupport
Similar Topics
Started by Guest_santhoshpw_* , 29 Jan 2015
Started by Guest_Jdelarosa88_* , 17 Apr 2020
Started by Guest_cindyb.joy_* , 23 Apr 2020
Started by Guest_csomusic_* , 24 Jul 2018
Started by Guest_blessingson_* , 15 Jan 2020
Frequently Asked Questions