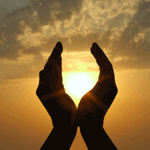 Posted 01 September 2012 - 10:37 AM

POPULAR
Hi, could you guys please help us Afrikaans speaking users to download the Old Afrikaans version in e-sword?

---
Posted 01 September 2012 - 11:21 AM
The Afrikaans Ou(aov.bblx) is also by the Official translations (Download/Bibles in e-sword).
I don't know why the version here is broken.
And as alternative is the Dutch statenvertaling close to Afrikaans as language.
Edited by Katoog, 01 September 2012 - 11:40 AM.
Restored Holy Bible(8.0) and the Restored Textus Receptus
---
Posted 04 April 2014 - 01:06 PM
The download of Bible, Foreign Language, Afrikaans Ou Vertaling (AOV).bblx.exe page has obsolete contribution link. A valid option to send a contribution would be
http://www.bybelgeno...teun-bybelwerk.
You can also search the Afrikaans Bible on-line from
http://www.bybel.co.za/home/
where the Afrikaans 1953 Vertaling, the Afrikaans 1983 Vertaling, and the Afrikaans Die Bybel vir Almal is available for searching and reading online.
Because the download file for aov.bblx is not found on the Bible Support server, here is a solution. To load AOV, the Old Afrikaans Vertaling 1953, open e-Sword, click on Download tab, click option Bibles. select AOV, Afrikaans Ou Vertaling, by clicking on the entry. The aov.bblx will appear in the download list. Then in the heading tabs, click on "Download" and click on "Start". You need to be connected to the internet. The file will load into your C:\Program Files (x86)\e-Sword folder. Restart e-Sword to see the new additions. To select which resources to have access to, (1) Click Options on the main menu, and select Resources. The Resources Options window appears. (2) All of the installed Bibles, commentaries and dictionaries are listed. (3) If you remove the tick of an entry, it will not appear in the listed resources. (4) If you right click an entry, you can permanently delete a downloaded entry from the e-Sword folder on your PC..
Olaf Bacon
---
---
0 user(s) are reading this topic
0 members, 0 guests, 0 anonymous users
Tweets by @biblesupport
Similar Topics
Started by Guest_wiejoupappa_* , 03 May 2018
Started by Guest_Hanneke_* , 17 Apr 2012
Started by Guest_Mathys_* , 10 Sep 2017
Started by Guest_Mathys_* , 10 Sep 2017
Started by Guest_MJR_* , 14 Jun 2016
Frequently Asked Questions