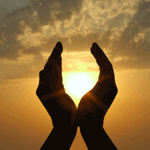 e-Sword Smart Starter has moved
Started by
zefania
,
Feb 07 2012 02:49 AM
Posted 07 February 2012 - 02:49 AM
---
Posted 22 November 2015 - 12:59 PM
---
Posted 23 November 2015 - 02:30 PM
You're correct. That link is totally out of whack and just doesn't do anything at all except tells you that it doesn't exist.
With that said, if you are looking for a tool that does something similar to smart starter, then let me recommend you to Resourcer. Just click the link and it will take you to the download page, and then from there you can download it onto your PC.
I hope this will help you in what you want to do.
Blessings,

Edited by APsit190, 23 November 2015 - 02:37 PM.
---
---
0 user(s) are reading this topic
0 members, 0 guests, 0 anonymous users
Tweets by @biblesupport
Similar Topics
Started by Guest_turnsouth_* , 24 Jan 2014
Started by Guest_TC Exagorazo_* , 17 Jun 2011
Started by Guest_Bible Resources Archive_* , 10 Jul 2011
Frequently Asked Questions