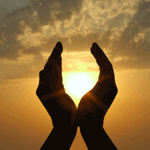 BBLX to MySword - Just Change ext. to .bbl.mybible and it works in MySword!
Started by
pfpeller
,
Dec 14 2011 08:57 PM
Posted 24 February 2018 - 08:49 AM
Just change the extension from ".bblx" to ".bbl.mybible" then copy the file to your mysword folder on the Android device.
---
---
0 user(s) are reading this topic
0 members, 0 guests, 0 anonymous users
Tweets by @biblesupport
Similar Topics
Started by Guest_Tj Higgins_* , 23 Mar 2023
Started by Guest_Diane Constantine_* , 22 Jan 2013
Started by Guest_jerrystef_* , 23 Jan 2023
Started by Guest_Ewaldo Carlos_* , 09 Jan 2023
Started by Guest_Tj Higgins_* , 30 Dec 2022
Frequently Asked Questions