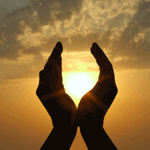 E-sword modules for Android tablet
Posted 22 October 2022 - 05:45 PM
E-sword modules for Android tablets

---
Posted 22 October 2022 - 07:23 PM
E-sword modules for Android tablets
Any module that is formatted for use with the Apple/Mac versions of e-Sword will work with e-Sword for Android
---
Posted 23 October 2022 - 07:50 PM



E-sword modules for Android tablets

Any module that is formatted for use with the Apple/Mac versions of e-Sword will work with e-Sword for Android
Just to add to that: Unlike e-Sword HT and e-Sword LT, e-Sword Android will run on both Android Phones and Tablets, as where e-Sword LT will not on run on iPad, and e-Sword HT will not run on iPhones.
So what does this mean? Irrespective of the brand and make of the Android device, whether Tablet or Phone, it doesn't matter: what is downloaded on the phone will run on the tablet, and what is installed on the tablet will run on the phone. In other words (and you can't make this up because its true), when it comes to Android software, its developed to run on all devices. The only thing that e-Sword Android won't run on are devices prior to the Nougat version. Anything from and after that version to the present and beyond, you're fine.
Trust this gives you a better understanding regarding Android.
Blessings,

Edited by APsit190, 02 November 2022 - 01:34 AM.
---
---
0 user(s) are reading this topic
0 members, 0 guests, 0 anonymous users
Tweets by @biblesupport
Similar Topics
Started by Guest_jerrystef_* , 23 Jan 2023
Started by Guest_stopboss_* , 16 Jan 2023
Started by Guest_joem7890_* , 31 Dec 2022
Started by Guest_Tj Higgins_* , 30 Dec 2022
Started by Guest_Tj Higgins_* , 20 Nov 2022
Frequently Asked Questions