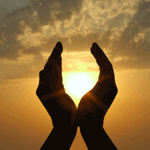 How to install holy name Bible to iPad pro
Posted 15 October 2021 - 04:49 AM
Help download but can't find to upload to e sword
---
Posted 16 October 2021 - 05:47 PM
It appears that the Holy Name Bible on this website is only the Windows version of e-Sword module (.bblx). You would have to convert it to Apple Module format (.bbli) in order to use it on your iPad.
Edited by modulist, 16 October 2021 - 05:47 PM.
---
Posted 17 October 2021 - 07:04 AM
Here is the converted file.

hnb.zip 2.07MB 2 downloads
I had to zip the file to upload here, so you need to extract it.
---
---
0 user(s) are reading this topic
0 members, 0 guests, 0 anonymous users
Tweets by @biblesupport
Similar Topics
Started by Guest_JDFerris_* , 01 Dec 2021
Started by Guest_JohnPD_* , 01 Dec 2021
Started by Guest_Notneb_* , 26 Nov 2021
Started by Guest_TEMMedia_* , 19 Nov 2021
Started by Guest_jicman_* , 20 Nov 2021
Frequently Asked Questions