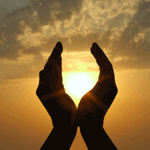 How can I make this happen ?
Started by
lx7
,
Feb 27 2021 11:04 PM
Posted 27 February 2021 - 11:04 PM
I downloaded few books but is not opening and i have no idea how to use this one ?
---
Posted 28 February 2021 - 12:34 AM
Can you show with links which books you downloaded?
And which e-Sword edition (version number and OS) that you used?
If the file is a PDF is this not for e-Sword.
And for the e-Sword 7 and 8 can not help because those old editions are not longer supported.
Most of the files are zip files (to make it smaller) so you need to double click to open and move the module to the e-Sword map it you you
By the PC version is this
C:\Program Files (x86)\e-Sword
Or
C:\Program Files\e-Sword
Restored Holy Bible 11 and the Restored Textus Receptus
---
---
0 user(s) are reading this topic
0 members, 0 guests, 0 anonymous users
Tweets by @biblesupport
Similar Topics
Started by Guest_Todd S_* , 03 Feb 2021
Started by Guest_Josh Bond_* , 08 Feb 2012
Started by Guest_acjthai_* , 25 Apr 2013
Started by Guest_Ghoti Ichthus_* , 23 Sep 2020
Started by Guest_KZG_* , 09 Jun 2020
Frequently Asked Questions