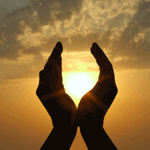 request for someone to convert Edersheim to mac
Posted 27 August 2019 - 05:30 PM
---
Posted 28 August 2019 - 12:38 AM
I have converted it with the official e-Sword "e-SwordPCtoAppleModuleConverter". It produces a .refi file that you can use.
I have had to zip this file, so you will need to extract the content.

edersheim_alfred_-_library.zip 3.16MB 2 downloads
It would be best practice if .topx files that are uploaded are converted also to .refi for use on the Apple products.
---
Posted 28 August 2019 - 03:31 PM
---
---
0 user(s) are reading this topic
0 members, 0 guests, 0 anonymous users
Tweets by @biblesupport
Similar Topics
Started by Guest_carlpaul153_* , 05 Jul 2020
Started by Guest_nicolefaithbaga_* , 02 Oct 2019
Started by Guest_Atheist Rob_* , 11 Sep 2011
Started by Guest_Reb Orrell_* , 06 Feb 2020
Started by Guest_rfdillon1_* , 11 Jan 2020
Frequently Asked Questions