e-Sword 9+ Module Download:
Download Spurgeon, C. H. - The Salt Cellars 1.1





3 Votes
Illustrations/Quotations
Baptist

1
Author:
Charles Spurgeon
e-Sword Version:
9.x - 10.x
Suggest New Tag::
Spurgeon, C.H. - Salt Cellars reformed baptist quaint sayings e-sword 9.X, 10.X wlue777
C. H. Spurgeon

- Baptist preacher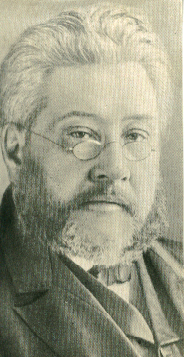 Source: Wikipedia
The descendant of several generations of Independent ministers, he was born at Kelvedon, Essex, and became a Baptist in 1850. In the same year he preached his first sermon, and in 1852 he was appointed paster of the Baptist congregation at Waterbeach. In 1854 he went to Southwark, where his sermons drew such crowds that a new church, the Metropolitan Tabernacle in Newington Causeway, had to be built for him. Apart from his preaching activites he founded a pastors' college, an orphanage, and a colportage association for the propagation of uplifting literature. Spurgeon was a strong Calvinist. He had a controversy in 1864 with the Evangelical party of the Church of England for remaining in a Church that taught Baptismal Regeneration, and also estranged considerable sections of his own community by rigid opposition to the more liberal methods of Biblical exegesis. These differences led to a rupture with the Baptist Union in 1887. He owed his fame as a preacher to his great oratorical gifts, humour, and shrewd common sense, which showed itself especially in his treatment of contemporary problems. Among his works are
The Saint and his Saviour
(1857),
Commenting and Commentaries
(1876) and numerous volumes of sermons (translated into many languages).
—
The Oxford Dictionary of the Christian Church A Collection of quaint sayings arranged alphabetically.Here are some excerpts from the work:Keep a nest-egg; money lays to money. With many people the saving of the first five pounds is the struggle. Let them resolve, before the cares of a family pour upon them, to learn the art of proper economy. Quality is better than quantity. They do not often go together. Prefer to do a little well rather than a great deal in a poor style. ZEAL and discretion are like the two lions which supported the throne of Solomon. They make a fine pair; but, are poor things apart. Zeal without discretion is wildfire, and discretion without zeal is cowardice.
Tool-tipped and formatted.
Other files you may be interested in ..
8 user(s) are online (in the past 30 minutes)
1 members, 6 guests, 0 anonymous users
Bing (1), cherokee1
Spurgeon, C. H. - The Salt Cellars