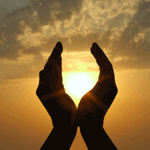 Posted by
BH.
in
BH.'s Blog
, 09 March 2014 -





· 22 views
"Blessed are the merciful: for they shall obtain mercy."— Mat_5:7 .

The heart of man is by nature cold and dark and unloving; whenever one manifests a spirit of mercy and forgiveness, he does it not of himself, but through the influence of the divine Spirit moving upon his heart. "We love, because He first loved us." 1Jn_4:19

God is Himself the...