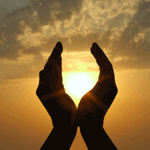 Posted by
Elliott Rogers
in
Elliott Rogers' Blog
, 27 February 2015 -





· 72 views
GOD'S HEART SECRET

Reading:

" But we speak the wisdom of God in a mystery, even the hidden wisdom, which God ordained before the world unto our glory ." (1Cor 2:7)

" Having made known unto us the mystery of His will, according to His good pleasure which He hath purposed in Himself ." (Eph 1:9)

" How that by revela...