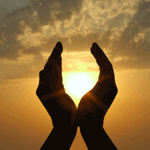 Posted by
breadcrumbs
in
breadcrumbs' Blog
, 12 December 2013 -





· 0 views
Just thought I would share something's that work for me using a tablet. This will be with a 7 inch tablet because obviously things look bigger (not necessarily better) on a bigger tablet. So I size for best visuals on the 7 inch.

I use Moon+Reader Pro as my reader app.

Most of my reading is for study purposes, that is I want to highlight info and be abl...