0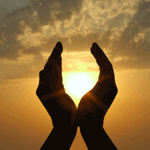 The Power Of Ressurection.
"But God, who is rich in mercy, for his great love wherewith he loved us, Even when we were

dead in sins

, hath

quickened us

together with Christ, (by grace ye are saved;) And hath

raised us up

together, and made us sit together in heavenly places in Christ Jesus: That in the ages to come he might shew the exceeding riches of his grace in his kindness toward us through Christ Jesus." (Eph 2:4-7)
This season is for sure a time to reflect on this
victory over death on the cross
. That Christ died for you and me while we were yet sinners ( i.e,
D.E.A.D
, dead in sins). This is what God is saying through
John 3:16
, that
"For God so loved the world, that he gave his only begotten Son, that whosoever believeth in him should not perish, but have everlasting life."
Many Christians do not know how to appropriate this to what they have experienced - life from the dead through Christ. This power of resurrection we have received and experienced, has made us alive once more. We now carry the new life of Christ in us by His Spirit residing in us!
He Is Waiting.
The woman at the well in
John 4
, experienced the power of resurrection of life from the dead, while Christ waited, she went straightaway to evangelize the whole city of Samaria with the impacted message of resurrection, bringing all to the worship of our Lord Jesus Christ
(at the holy mountain, at the well !)
. My question to us now is: What are we doing while the Lord waits for worship?
Once Dead
.
The Scriptures said that we were once dead( i.e, sinners) before He revived us.
Heb 9:27
says
"And as it is appointed unto men once to die, but after this the judgment:"
. Hallelujah! I was once dead, but now through the power of resurrection, God has washed away all my sins though Christ blood, and has given me a new life - eternal Life! Now I can start boasting/preaching in the goodness of God for me through Christ's death on the cross, and not in my flesh. Once I was dead(spiritually), but now alive in Christ Jesus, sitting with Him in heavenly places far above principalities, powers, and so on!
Dead Men Walking

.
The scriptures quoted said any without Christ is spiritually dead, and are all around us.
The unbelieving
( so-called spirituals or should I say "spiritualists"?)
we meet everyday at work, school, meetings, etc are the once Christ died for. What are we doing about them? Do we continue to neglect them because we are afraid of what they might say or do? This shouldn't be enough reason to not find other ways and means to reach out and stretch forth the new life flowing from within the
"wells of salvation"
in us.
Isaiah 12:3
says that
"Therefore with joy shall ye draw water out of the wells of salvation."
It should be a thing of joy for us that have experienced the power of resurrection to carry forth the same to the dead that are thirsty and hungry.
What Do We Give
?
It is the Word. The Word of God that is in us is the light they need, which is the carrier of this new life in Christ. We can never stop sharing the Word of life to all that needs it, because it's flowing deep within the wells of salvation that is in us. Go give this water to them that thirst and let us not grieve or quench the flow of the Spirit of God in us.
"In the last day, that great day of the feast, Jesus stood and cried, saying, If any man thirst, let him come unto me, and drink."
John 7:37
.
Christ is waiting, and He is waiting for us to move quickly and bring in all the
"Samaritan's - the lost"
around us. This is our reason for the season....Happy Easter!