0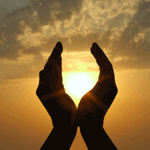 1
votes
Purpose.
Can we become whatever we want to be?
God dealt with this question in 3 phases I have identified in the life and ministry of prophet Jeremiah. And we are made to know and understand that our purpose, destiny and fulfillment in life, is in God.
Phase 1:
The Purpose.
"Before I formed thee in the belly I knew thee; and before thou camest forth out of the womb I sanctified thee, and I ordained thee a prophet unto the nations." Jer 1:5
God is saying to prophet Jeremiah that;
1- He create things on purpose.
2- He thinks before creating anything.
3- there is always a plan and purpose preceding creation, and
4- everything and anything that has been created has a purpose.
But what is the world pushing our way? Are they not saying that anyone can become anything whatsoever they want to be in life? This is so untrue, subtle and very twisted!
Phase 2:
The Destination.
Again, God told the same prophet Jeremiah of His thoughts and plans in Jer 29:11;
...
"For I know the thoughts that I think toward you, saith the LORD, thoughts of peace, and not of evil, to give you an expected end."
God said His thoughts and purpose for us is of;
1- Peace, not evil, and
2- An expected end. So peace and a glorious end is what God gives to all His creation. A life without purpose will lack fulfillment in life.
Phase 3:
The Authourity.
"Then the LORD put forth his hand, and touched my mouth. And the LORD said unto me, Behold, I have put my words in thy mouth. See, I have this day set thee over the nations and over the kingdoms, to root out, and to pull down, and to destroy, and to throw down, to build, and to plant." Jer 1:9-10.
At this final phase, God put His words in the mouth of the prophet, and the entrance of God's words gave the the prophet power and authourity to fulfill his purpose on earth.
For us to have a life of fulfillment here on earth, we must understand God's ways and thoughts and order. Heb 13:8 says that the Word of God,
"Jesus Christ the same yesterday, and to day, and for ever."