0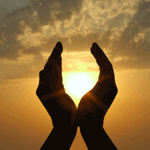 Loving God.
Gospels
"He that hath My commandments, and keepeth them, he it is that loveth Me: and he that loveth Me shall be loved of My Father, and I will love him, and will manifest Myself to him." ( John 14:21).
As usual this statement of Christ is very loaded. Reading through the whole chapters of John 14,15 & 16 we might have a glimpse of this manifestation Christ is talking of of Himself.But the question before us is on how to love Him:
How do we love Him we can't see? How should we love Him? How do we know we truly love Him? and so on.
In other not to leave us clueless,Christ Himself demonstrated the love He has for the Father Who sent Him. And this is what He said to His disciples when He washed their feet; "For I have given you an example, that ye should do as I have done to you." (John 13:15). "I hope Christ didn't really mean it" is what is ringing in the heads of some believers. To do as Christ as done to ourselves!? Do you wonder what many "high-classed" believers are saying ignorantly in their hearts; "that is absurd and beneath me". Many can't even imagine doing that to fellow believers they consider "less humanly intelligent". This is a serious issue in the hearts of some in the church today. They keep "a safe" distance and deliberately clutch unto their bags in the presence of these little humans, pretending that all is well, and it's very coded of course. Let us ask ourselves,Will Christ love this way? And how dare we call him/she whom God had made clean by His own blood,unclean?!
So what example did Christ give of this love?
In our assignment is our commandments, which we must observe to always do accordingly.
The summary of Christ's assignment is in John 3:16, that says that the Father gave Christ is only begotten Son for the world He love so much, to raise-up "a royal lineage of priests and kings" unto God. This we all know that Christ gave His life for till the end(John 13:1). Christ laid down His life for us in demonstration of the love He has for His Father,Who loved the world so very much. The commandments Christ received of the Father is to save as many from the world of death. This was the focus of Christ ministry, and He didn't turn back from all of it's consequences - shame, persecutions, hatred, etc. But you might be asking that are we also given same assignment of Christ? No. But Christ has given to us a different but similar assignment to His.
What is our assignment and commandments?
"This is my commandment, That ye love one another, as I have loved you. Greater love hath no man than this, that a man lay down his life for his friends."(Joh 15:12-13)
As I have said, our assignment defines and clarifies our commandments from God, which is to love ourselves as one big family. To love ourselves, as believers to the point of laying down our lives for each other, in the service of building up ourselves and not bringing down. In helps, time, patience,long suffering, counsel, "washing of feet", etc. This is simply to die to self daily, which is our cross in similarity to that of our Lord Jesus.
Should I love everybody the same?
We should love everyone equally and much more our brethren in Christ, but never forget this: "For we wrestle not against flesh and blood, but against principalities, against powers, against the rulers of the darkness of this world, against spiritual wickedness in high places." Eph 6:12. We have to be very careful not to be unequally yolked in principle. Their ways and thoughts diver greatly from ours in all things pertaining to God. This are just few of the reasons why we must attract them to us by loving each other as fellow believers as Christ did for us. I intentionally did not go into different love classifications, but love (agape). [ It's all the same agape within the family of believers and in the world(our neighbours, Luke 10:30-37). You preach and win souls for Christ by loving your fellow believers with your life.]
Note that this is just a third part of the statement quoted above in John 14:12, "He that hath My commandments, and keepeth them, he it is that loveth Me:...".

In summary, we have received an assignment from our Lord Jesus, which is similar to His in commandments. Our cross is to die to self daily for the sake of other believers (family members) redeemed by the Blood of Jesus. This thing called love can overcome anything in this world. This is our cross.