0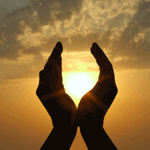 The Antichrist.
The word
anti-
is;
as a noun: "A person opposed to a concept or principle."
as a preposition: "a word used before a noun or noun phrase to indicate opposition to the concept expressed by the noun or noun phrase." Wiktionary.
This word
anti-
when used as

a noun

speaks of a person:
" Who is a liar but he that denieth that Jesus is the Christ? He is antichrist, that denieth the Father and the Son."
1Jn 2:22
..and
2. when used as
a preposition
, it talks about the
anti-
spirit in that person:
"And every spirit that confesseth not that Jesus Christ is come in the flesh is not of God: and this is that spirit of antichrist, whereof ye have heard that it should come; and even now already is it in the world."
1Jn 4:3
. [This anti-spirit has been in the world since Christ resurrection & ascension.]
When we carefully consider these definitions,we get to understand that to be an "anti-person" you first must belong to a group or body you are against in principle.What do I mean by this? To the body of Christ (i.e,the church), an antichrist would be a
"fallen"
member.You can't be called an anti- when you're not formally of it. It's a qualifier.
Also the antichrist is a
deceiver.
The scriptures says;
"For many deceivers are entered into the world, who confess not that Jesus Christ is come in the flesh. This is a deceiver and an antichrist."
2Jn 1:7. The antichrist is "a
fallen-deceiving-believer
",or did I get that wrong?! Any person that goes against the principles of the group or body he belongs to, is
anti-
to that group or body.
So what else can I say about this anti-man that is
"full"
of this lying spirit? The scriptures have said it all that as a person he (the deceiver) will speaks by a lying spirit. Be very careful and watchful,if you still can't figure things out by now.