2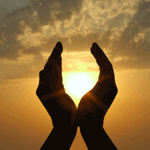 Problem deleting an e-Sword module?
PROBLEM DELETING AN E-SWORD MODULE?
Have you been puzzled by e-Sword having created unexpected virtual copies of files, stored in folders different to the ...\e-Sword folder? Dr Dave Thomason discovered that to delete an e-Sword module, successfully, was done by doing this from inside e-Sword, on the Options > Resource Settings option. Select all, then deselect all. Then select the specific one, right click on the name, and then use the "Delete Resource Permanently" option. This will delete the existing entry and also the hidden files of this resource, wherever the PC has hidden it. Then select all again. For details provided by Dr Dave Thomason, access
http://doctordavet.com
and look for the e-Sword Module Maintenance file.