1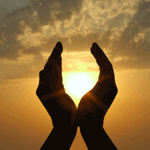 Struggling with Christmas
Devotional
Living a Christian Life
Christian Living
Pastoral
Counseling
Sermon Helps
Struggling with Christmas
It's so easy to die inside. Death is like weeds; they just pop up on their own without any desire for them to be there; just sucking the life out; in fact, we do what we can to prevent it. Nevertheless, just like actual death, there creeps into our hearts a death to spiritual things we once held precious, and we find ourselves simply going through the motions; maybe communion, baptisms, etc. Sometimes we even get the same way about Christmas.
First, I want to say that there is nothing wrong with going through the motions of a ritual when you don't feel it; in fact, that's why they are there in the first place. God is so wise; he knows that we need assigned times for ceremonies, or we eventually would not do them; He had ancient Israel on a calendar cycle so they would never forget who He is and what He did for them. It is perfectly fine to proceed lifelessly into the ritual's motions, but you don't have to come out of the ritual lifeless; Its very purpose is to speak life to you. It's not how you come in, but how you come out that is important.
There are some things you can do to reclaiming life when a ritual or celebration is lifeless to you, and they can all be seen in Christ's birth narrative. They are commitment, humility, and joy.
First: commitment
There is a term Christians use that I personally hate, "fake it till you make it." I understand it's meaning, but isn't it better to say, "pursue it until you find it?" That's what the Magi did; they knew there was something there, and they didn't have it, so they pursued it. God did not promise us that if we "fake we will make," but if we "seek, we will find." You may think that this King you know about is a long way from you, but He can be, and will be found if you search for Him; that is a promise from God. connect to the Magi and embrace the Journey to find Him; you will automatically find yourself injected into the same glorious journey. *Beware that your flesh, just like Harod, isn't going to like it; just as the Magi didn't trust Harod, don't trust your flesh that wants to continue its reign of funk in your life, and remember, just like Herod, your flesh is not the rightful King of your life.
Second: Humility
Look at Joseph: nothing happening was in His control, moving according to his plan, or even believable. In fact, the only thing in his control was to put Mary away privately; to quietly shut it down; to withdraw. The messenger explained the spiritual dynamic to him, and he still did not truly understand, but he humbled himself to the word of the Lord. The same messenger is speaking to you right now, "don't shut down Christmas in your heart, there is a purpose for all of this despite pressure, chaos, or even painful memories; you have been chosen for this time, to be a part of this hour, to embrace something that is much greater than yourself. The Birth narrative is not about Joseph but about Jesus; and Christmas is not about us, but about the world's savior. There is peace in bowing humbly before such great news no matter how the season started out affecting us.
Which leads us to the next word Joy.
Joy is infectious; the shepherds caught it from the angel choir singing and praising God for the birth of our Savior. You can catch if from both the angels and the shepherds. Listen to the message of the angels, hear it, meditate on what it means for you and the world around you, join the shepherds rejoicing in the good news; they went to the manger to see this event. Like the shepherds, decide that you too will be a witness of this event in this very day and hour.
Just remember, it's not how you go in, but how you come out that matters.