1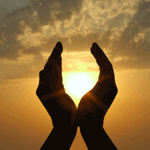 The tree of life
Scripture
Genesis 3. 22
For you to
eat
of the
tree
of life. Word # H6086
phonetic;
ates
From H6095 A tree (from its Firmness) Hence
Wood,( plural Sticks
) +
Carpenter, Gallows
,
Halve
+ Pine ,
Staff
, plank, Stalk, stick, Stock, timber tree wood.
H6095
phonetic
Aw-tsaw: A primitive root:
Properly to fasten
(or make firm) That is, to close (the eyes) -shut
Look you have A Carpenter that was Fastened to a Tree that was two sticks that were Gallows and he dies his eyes shut. Also he halved the spirit unrepentant on the left and Righteous on the right. It also is a firm covenant.
Its all about the meanings of the words. The meanings is the meat