1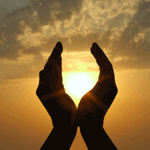 Created to be Winners
Scripture
Old Testament
New Testament
Biblical Studies
Bible Characters
Living a Christian Life
Christian Living
Covenant
CREATED TO BE A WINNER
The popular phrase "WINNING ISN'T EVERYTHING " It's the only THING ! I remember when I was young and even as a teenager . WINNING was the rule to live and play by. I loved winning and hated loosing. If I did not win at a game we were playing or a contest in the classroom I would get an attitude and be upset. Winning really was the only thing. I believe that most people have a desire to win and learning to be a winner in LIFE is important in the world we live in today. It's a tremendous asset to have the desire and determination to be a winner.
" Created to be A Winner " God created his children to be winners. But what I see in many Christians today is that they have been conditioned to believe that winning is not something they should desire . In fact they have been convinced that being a winner is positively un-biblical. I Believe God created you to be a winner in life . According to the BIBLE [ GOD"S WORD ] . In Genesis 1:26 -27 This is what it says " Let us make MAN in our Image ,after our likeness: and let them have dominion over… all the earth… So GOD created Man in his own image," A ?, Would you agree that GOD is a WINNER? I hope that you see and agree with a resounding YES . You as a redeemed born again child of GOD must be designed to be a winner ,too. You are created in his image and in his likeness.
I want us to take a look at the next scripture verse in Genesis 1:28. This is after God made Adam and Eve . GOD Commanded them to be winners .Genesis 1:28 " And GOD Blessed them, and GOD said unto them, Be fruitful, and multiply, and replenish the earth, and subdue it, and have dominion " In my opinion this was GOD's first command to his children. #1 Be Fruitful , #2 Multiply , #3 Replenish ,#4 Subdue and #5 Have Dominion . GOD's WORD , never comes back void. GOD said you are a winner [ Now go out there and WIN ] I believe as a Born again [ REDEEMED } child of GOD we need to use [Exercise] Our authority to subdue and have Dominion over ever thing in our life. Lets look at Deut 28: 1–14 [ my short version ] We are BLESSED in the field,Blessed coming in , BLESSED going out. I am BLESSED in the store, My Bank accounts, investments , I am BLESSED In my Health and Relationships. I believe we have settled the issue "God created you to be a winner". God created you to be a winner not just spiritually. But also in your relationships, your job or profession, your finances . In fact God created you to be a winner in every area of your life.
So let's get practical. I believe it's one thing to know that God wants you to be a winner. It's another thing to know how to become the winner that God proclaims about you in his word .
Thankfully our heavenly father has given us his Word as a guide. And great men of Faith as examples to help us on our journey to become winners.
One of my favorite scriptures Proverbs 10:22 " The Blessing of the LORD it maketh Rich, and HE addeth no sorrow with it"
" Living by FAITH in GOD'S WORD, The JOY is in the JOURNEY" Brother Jim, Kingdom First Ministrys http://WWW.JLNESBITT.COM