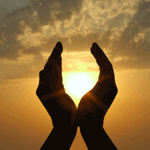 By
BrotherJim
, 16 August 2014 -





· 2,513 views

Scripture

,

Whole Bible

and 9 more...
Kingdom First Ministry's

What We Believe about the WORD of GOD!


" The WORD of GOD is our sole source of FAITH and our absolute rule of conduct" Dr. Edwin Louis Cole

GOD
Our God is one, but manifested in three persons-the Father, the Son, and the Holy Spirit. God the Father is the Creator and Sustainer of all things, and is worthy of worsh...